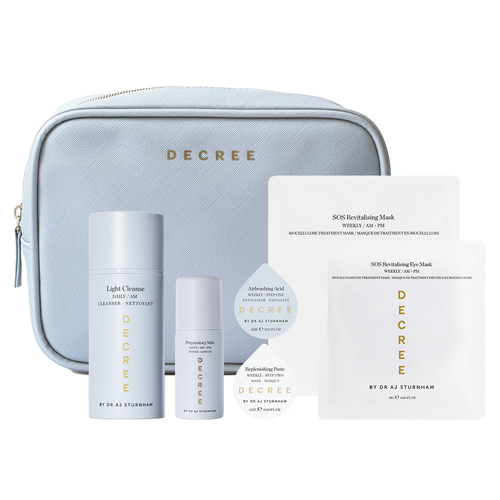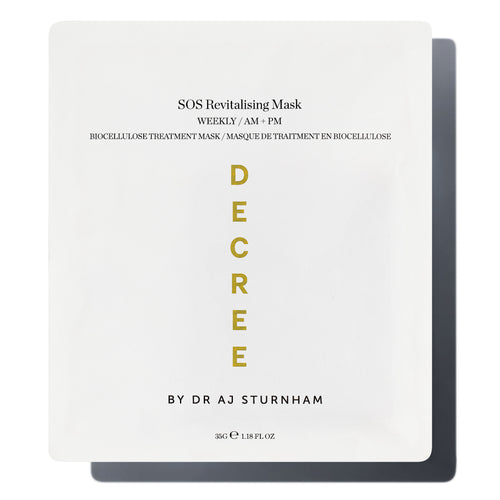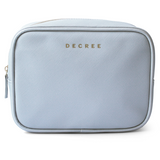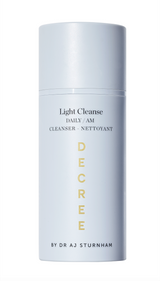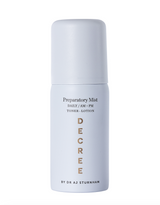 Product Details
Your big event is approaching … We have designed this Skincare Kit to ensure your skin is the glowiest, smoothest complexion you've experienced yet.

Before the Event: Use Light Cleanse to gently refresh and clean your skin. Follow with a spritz of our calming and hydrating Preparatory Mist in preparation for Weekly Decree, a clinical fruit acid peel. It's designed to remove all dead skin cells and replenish essential skin lipids, unveiling fresh, new skin with a youthful glow.
The Day of: Once again, refresh your skin with Light Cleanse and follow with Preparatory Mist. Apply the Vegan SOS Revitalising Eye mask first and then layer over this with the SOS Revitalising Sheet mask, sit back and relax for 15 minutes whilst the masks hydrate, depuff and brighten your skin.
You now have the perfect base for your make up.
Kit contains:
Decree Luxury Sustainable Wash Bag
Decree Luxury Mini Preparatory Mist Tone