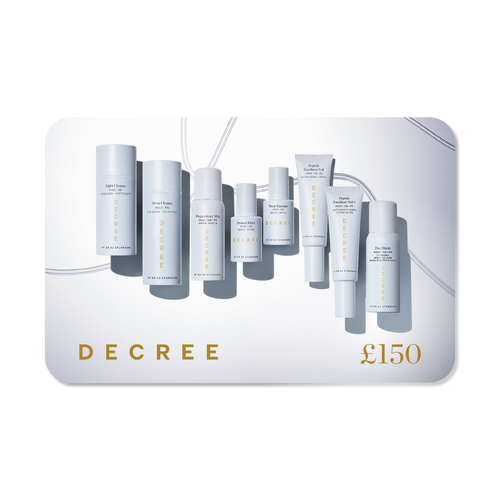 The Decree Digital Gift Card
Product Details
You want to give the gift of great skin but unsure where to start? Simplified skincare just got easier. 
The Decree Digital Gift Card is the perfect gift allowing your loved ones to explore and choose the Decree products that are right for them.
Simply choose the amount you wish to purchase and your gift card will arrive in your mailbox shortly after checkout, making it the perfect gift for those short on time.
Please contact us if you have a bespoke amount you wish to purchase and one of the Decree team will gladly organise this for you.